The greatest adventures are often found off the beaten path.
So last winter, we decided to pass on the tried and tested destinations like Gran Canaria and Mallorca.
Instead, we crossed our fingers and booked a spontaneous flight to Malaga for a two-week cycling workation.
Despite a particularly cool January fortnight, Malaga delivered experiences above and beyond our expectations.
Malaga cycling routes
Below is an overview of the routes we rode. Along with links to the rides on Strava, including GPS files that you can download.
Ride 1: Malaga – Colmenar – Comares // 87 km // 2291 m elevation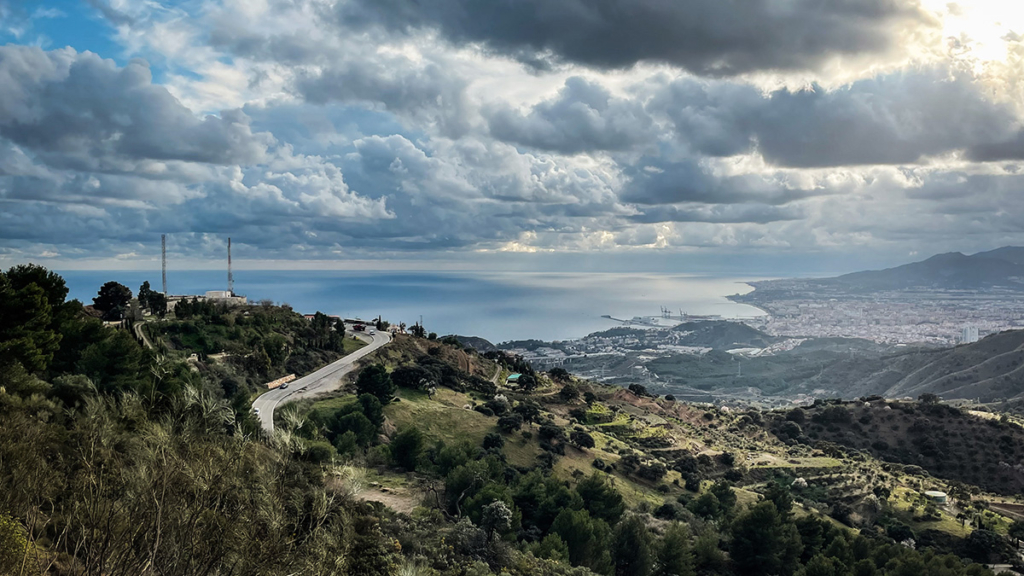 A stunning and hilly route to the old town of Comares, beautifully located on top of a hill with 360 degrees view.
I bonked hard after depleting myself on the 15% climbs to Comares, seeing as we took the "adventurous" road between Colmenar and Comares.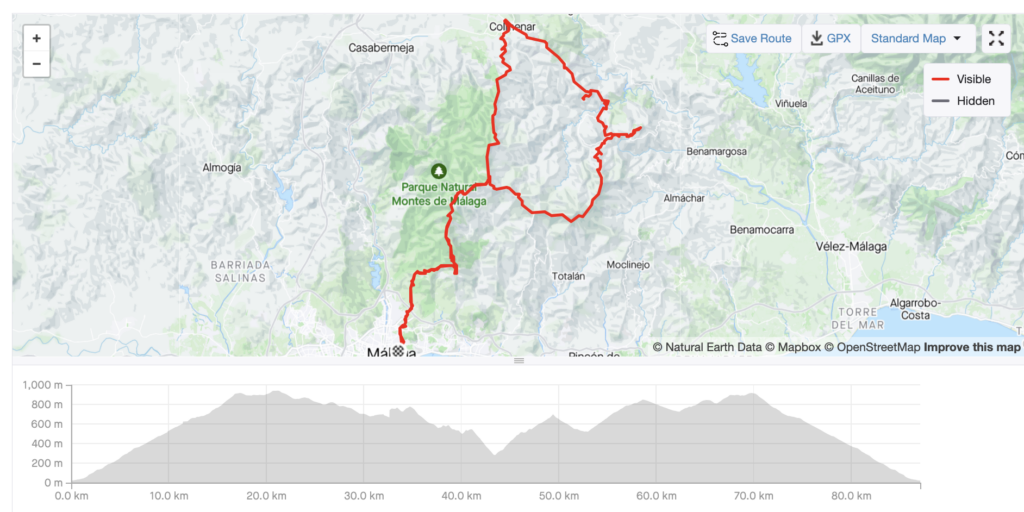 Ride 2: Malaga – Olias climb // 45 km // 1015 m elevation
A perfect afternoon sunset ride.
Quick ride along the coast, on back roads, so not much ocean view sadly.
However, the climb to Olias and from there to the top of the ridge makes up for it. Spectacular colors and stunning views.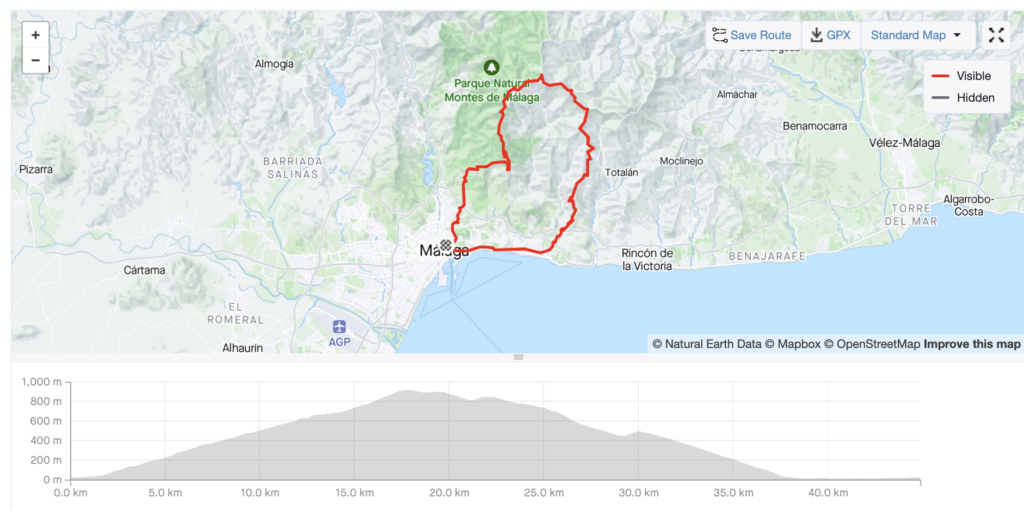 Ride 3: Malaga – Casabermeja – Colmenar – Comares // 105 km // 2346 m elevation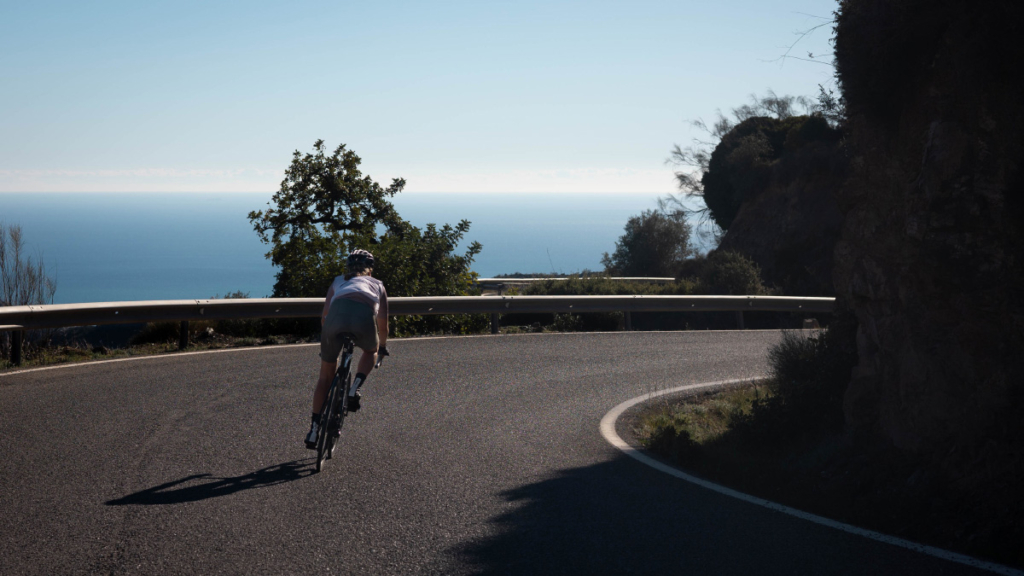 It just keeps getting better.
What a fantastic road along the ridge going from Malaga to Casabermeja.
We decided to revisit Colmenar and Comares, but this time taking the better surfaced road between the two.
Hidden gem: the descent from Colmenar to Riogordo was a thing of beauty. Dream road.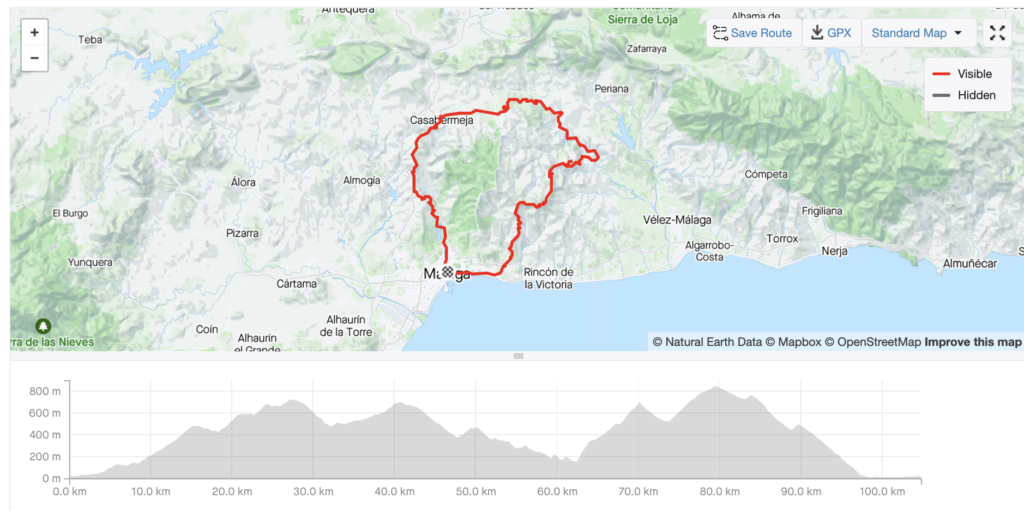 Ride 4: Malaga – Casabermeja clockwise // 80 km // 1523 m elevation
When you think it can't get better, this place just keeps on giving.
The west side of the ridge once again provided an entirely different landscape to our previous routes.
It was also well worth doing the beautiful ridge between Casabermeja and Malaga in the opposite direction from last time.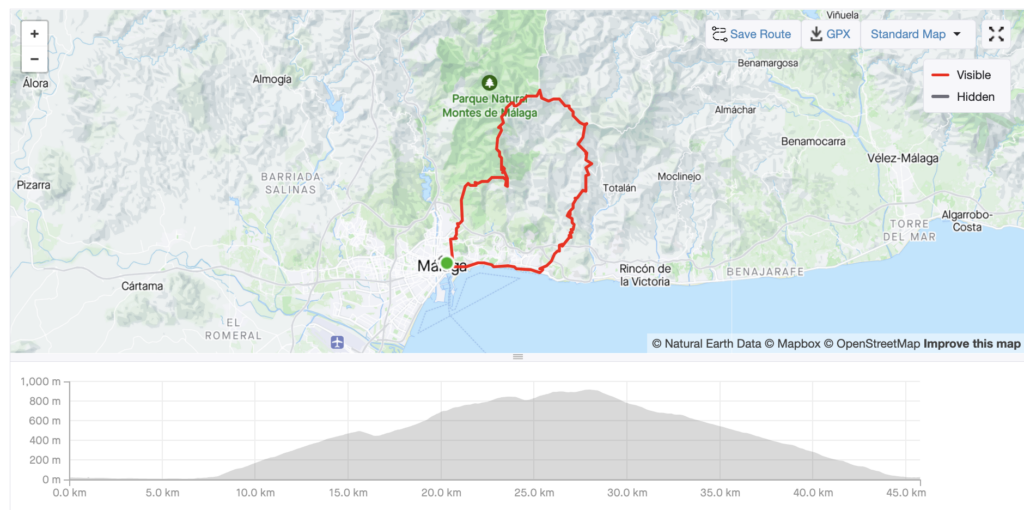 Ride 5: Malaga – Almogia – Villanueva de la Concepcion – Colmenar // 106 km // 2197
Saving the best for last.
Did not think it was possible to improve on the last few rides. But it did.
Once again, climbing to Almogia and venturing further inland to Villanueva de la Concepcion revealed even new scenery totally different to that of the last week.
Nothing short of spectacular.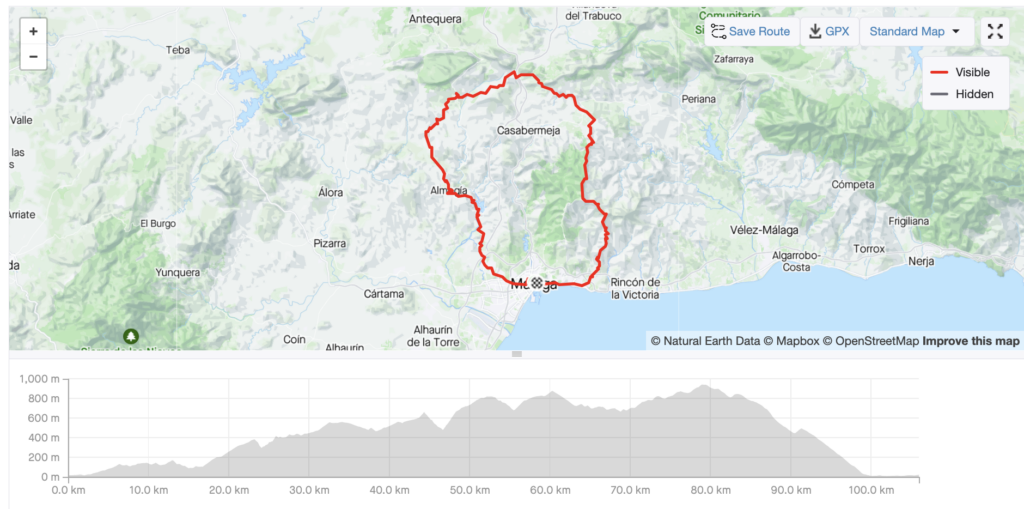 Happy cycling in Malaga!
– Martin