What power outputs do you need to perform on the big stage in professional cycling?
Power records of the pros go some way in providing an answer. Aspiring riders may use existing power data as benchmarks for:
which physiological properties to develop (which effort durations are required)
the magnitude of performance required from each property (how many W at a given effort duration)
Recently, Valenzuela and colleagues published the greatest collection of power data from professional cyclists to date (1).
Let us have a look at what they found and what it means for cyclists who aspire to joint the ranks of the pros.
Illustration photo: Radu Razvan/Shutterstock.com
Power records of male professional cyclists
The paper in question is the result of an enormous scientific undertaking. It is a Tyrannosaurus Rex of cycling research.
What are professional cyclists capable of?

⚡️Power output values attained by 188 cyclists (144 male and 44 female) from 7 teams between 2013-2021. Soon at @IJSPPjournal!

With @mmateo_march @The_Teun @RobLamberts @xabimu @PallaresJG @david_barranco @ZabalaMikel @alexis_gandia pic.twitter.com/y84Aa1hXa4

— Pedro L. Valenzuela (@pl_valenzuela) October 25, 2021
Valenzuela and colleagues collected 8 years of data from 4 professional cycling teams, including UCI World Tour and Pro Teams.
A total of 144 male cyclists participated with all available power data from training and competition. A total of 129 262 files were included in the study.
This study is unique not only due to its majestic size. It also stands out by including data from riders at the very pinnacle of the sport. This is reflected in the achievements of the included riders in the 2013-2021 period, which includes:
2 Grand Tour general classification victories
>100 victories in Grand Tour stages
victories in major 1-day races (World championship, monument classics)
With this data in hand, scientists identified the highest average powers (MMP) riders were able to achieve during efforts of 1 sec, 5 sec, 10 sec and all the way up to 4 hours.
This is very interesting as it represent actual performance during training and racing (as opposed to estimating performance in a rested state in a lab – both valuable methods, but the first one if far less commonly reported).
What did they find?
The power records of the professional riders were then presented according to percentiles.
This is a welcome touch as it allows us to easily grasp the upper and lower ranges of performance in the professional field (more easily than from a simple mean value).
The 90th percentile (P90) represents the value separating the top 10% of the included power records. Similarly, the 10th percentile (P10) represents the cut-off for power records being among the highest 90%.
Example: In order to reach the 90th percentile for 20 minute power, a rider would need an average 20 minute power of 453W (6.59 W/kg). Whereas, to meet the 10th percentile cut-off he would required an average 20 minute power of 369W (5.47 W/kg) only.
The authors argue that in order to be "competitive" you need to obtain power records in the 75th percentile or higher.
The present study suggests that, in order to be competitive (>75th percentile), cyclists must reach uniquely high MMP values (eg, >6.3, 5.5, 4.9 and 4.4 W/kg for the 20, 60, 120, and 240 min MMP.

valenzuela et al, IJSPP 2022
Aside from marveling at these values, what can we actually learn from them? There are quite a few useful revelations to be made here.
1 | Grand Tour contenders need to match the specialists
Cyclists in this study displayed different power records depending on their rider type. For instance, climbers showed high relative power outputs (W/kg), but low absolute power records.
Furthermore, general classification contenders recorded the highest relative power outputs (W/kg) for all durations longer than 5 minutes.
Finally, sprinters boasted the highest absolute watts for 1-30 second efforts.
The authors suggest that Grand Tour contenders must match the power outputs of the specialists.
…a cyclist must be able to attain similar MMP values than those attained by the best specialists (eg, similar relative MMP values to climbers and similar absolute MMP values than time trialists) to be in position to win a Grand Tour.

valenzuela et al, IJSPP 2022
My comment: Keep in mind that the power values within a single percentile is made up of the best records from the "specialists" at that particular effort duration. As in, the sprinters contributed greatly towards the best 1-30 second records, whereas GC contenders contributed with their relative power records in the 1-240 minute range.
So for the junior and U23 riders out there, do not think that you need to hit all the power records between 1 second and 240 minutes in the 90th percentile. That would be unreasonable, even for the best riders in the world.
However, to be competitive at World Tour level, it appears you may need to meet the 75th percentile across the effort durations relevant to your style of racing.
2 | Higher long effort power records in World Tour riders
Valenzuela and colleagues found a marked difference between World Tour and Pro Tour riders. World Tour riders displayed significantly higher relative power records for all durations between 10 minutes and 4 hours (MMP10, 20, 30, 60, 120, 180 and 240).
In other words, their watt per kilo outputs across 10 minutes to 4 hours were greater than those of the Pro Tour riders.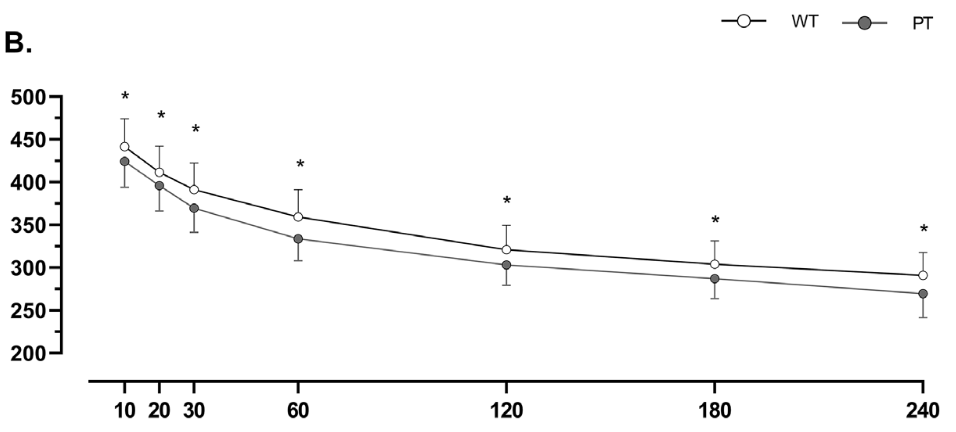 Measured in absolute watts, World Tour riders were also significantly stronger at MMP60 and MMP240.
It seems fair to suggest that World Tour riders are better able to withstand fatigue across longer efforts compared to Pro Tour riders. This too arguably is commonly accepted "truths" among experienced riders and coaches. However, it is great to get such assumptions confirmed by such robust data.
3 | Use data from both training and races
If you are thinking of comparing your own power records to the records presented by Valenzuela et al, know that you should consider data from both training and races and do so over time.
Of importance, Valenzuela and colleagues state that their power data are higher than those previously reported solely from stand-alone races (1).
Interestingly, the MMP values presented here are also much higher than those obtained solely from single-day or multistage races, which reinforces the important of considering both training and competition data to accurately assess cyclists' capabilities.

Valenzuela et al, IJSPP 2022
This makes good sense if you consider the nature of racing.
A single race (or workout) will typically produce a few maximal efforts across a handful of different durations. Such as during getting in a break-away, sitting with a strong group in a long climb or in the sprint for the finish. This will create representative power records for those specific durations only.
However, a single race or workout will never provide a complete and representative power profile (it's impossible to perform maximal efforts across all durations in a single session).
For this reason, you need to track your MMP values over time. The more data you have, the greater the chance that your power profile is representative of your actual physical capacity.
Keep in mind, the athletes in this study were followed over years. Allowing time do collect data for a complete power profile will give you a more worthwhile comparison to the data presented in this study.
What does this mean for up and coming cycling talents?
This paper presents a new benchmark for what power records the best in the game are able to produce. As such, it answers one piece of the puzzle of what it takes to achieve world class cycling performances.
Granted, there is far more to winning cycling races than high power outputs. Such as having a strong team around you. Being able to interpret and respond to race dynamics. Maneuvering in the peloton. Drafting and riding aerodynamically to conserve energy. Proper fueling. The list goes on.
However, neither of the above will suffice if you cannot produce the power to be in the right spot when the race is decided.
For that reason, the data of Valenzuela should be particularly useful information to aspiring riders in the junior and U23 categories (and their coaches). It sets the bar for what powers you need to be able to produce to stand a realistic chance of being competitive at World Tour level.
How to train to achieve those power outputs is a question beyond the scope of this article. Yet, it is worthwhile noting the clear difference in endurance capacity (10 min to 4 hours MMP records) between World Tour and Pro Tour riders.
Several recent studies have reported that power records in World Tour and Pro Tour riders seem to differ less when tested in a rested state. Whereas when fatigued, World Tour riders seem to perform increasingly better with higher MMP values than Pro Tour riders (2-5).
This has interesting implications for discussions on training strategy. I will get back to this topic in more detail in a soon to come post.
Never miss a post – join my newsletter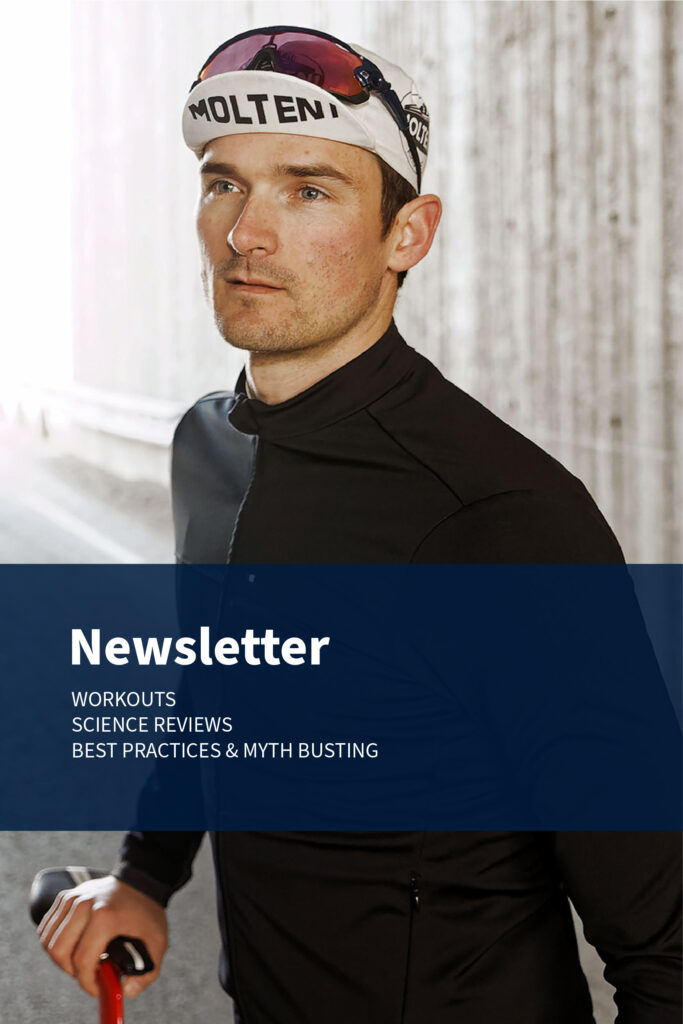 When you subscribe to my newsletter you will receive science reviews, workout instructions and discussions of best training practices. There is also occasional information about my paid services. I will take care not to clutter your inbox.
---
Summary of take-aways
The study presented in this post represents the greatest summary of power records from professional cyclists to date. It also includes data from riders performing at the very pinnacle of the sport.
In summary, this study suggests that:
In order to be competitive at World Tour level, you need to match power records in the 75th percentile. This also means matching the power records of specialists from different categories (climbers, sprinters, GC contenders etc.)
Riders in the World Tour achieve higher power records between 10 minutes and 4 hours than Pro Tour riders when measured in W/kg. This difference is to some degree also present when measured in absolute watts (MMP60 and MMP240, specifically).
For meaningful comparison of power records, you need to consider data from both training and racing. Also, this should probably collected over time to best represent your actual performance.
---
References:
Valenzuela PL et al. The record power profile of male professional cyclists: Normative values obtained from a large database. International Journal of Sports Physiology and Performance, 2022;17(5):701-710 Link to Valenzuela et al article on Pubmed
van ERP et al. Maintaining power output with accumulating levels of work done is a key determinant for success in professional cycling. Medicine and Science in Sport and Exercise, 2021;53(9):1903-1910
Leo et al. Power profiling, workload characteristics, and race performance of U23 and professional cyclists during the multistage race tour of the alps. International Journal of Sport Physiology and Performance, 2021;31:1-7
Muriel X et al. Durability and repeatability of professional cyclists during a Grand Tour. European Journal of Sport Science, 2021;1-8 (online ahead of print)
Mateo-March M et al. The record power profile of male professional cyclists: Fatigue matters. International Journal of Sports Physiology and Performance, 2022;17(6):926-931